Choose your edition:
Limited to 150 editions worldwide

Signed and numbered by Julien Durix

Comes with certificate of authenticity
Printed on 225g museum paper

Ink guaranteed for 150 years

Anti UV, Zero reflections, Velvet touch
Limited to 30 editions worldwide

Quality printing on plexiglass

Signed and numbered by Julien Durix

Comes with certificate of authenticity
Regular price
$200.00
Sale price
$279.00
Unit price
per
Sale
Sold out
Numbered limited edition:
88 25088 remainingof 250
Available, treat yourself!
Availability down, don't wait any longer
Last chance, won't be reprinted!
Exhausted! Will no longer be reissued
Availability down, don't wait any longer
3x payment without fees

Fast delivery 5/6 days

Free delivery in France

Return within 14 days
Learn more about the work

This fascinating work is made on black roses, offering an original representation of a black panther. The panther's intense yellow eyes capture attention, while the golden markings add a touch of mystery and sophistication. This work symbolizes the power, grace and fierce beauty of the wilderness, represented by the black panther, while celebrating the unique and unexpected beauty of black roses.

Delivery and returns policy

What is the delivery delay ?

The delivery time is 5/6 working days for each package. Delivery of posters alone, classic frames and "American frames" 50 x 70 cm is done via GLS. For "American Frame" frames and "Prestige" editions, delivery is made via DHL.
Questions and answers

What is the difference between classic and prestige edition?

To find out the difference between the classic edition and the prestige edition, please refer to the corresponding article on our website. Click on this link .

What are the different types of supervision?

We offer you two framing options, made in France with a touch of elegance and quality:

The classic frame: Made of black wood, this timeless choice will showcase your works with refinement.
The "American Frame": With a thickness of 10 cm, this wooden frame combines modernity and sophistication for a spectacular finish.

Can I choose the number of my limited edition?

All art prints are signed and numbered on the front. Since 04/09/2023 they have been delivered with a certificate of authenticity signed by Julien Durix. For the first 10 issues, we allocate them following the order of orders placed. However, if you would like to choose a specific issue from the available editions, we will be happy to accommodate your request, subject to availability.

Can I order a work in the dimensions or visuals of my choice?

Julien Durix does not offer personalized orders. Limited editions are only available in 50 x 70 cm and 100 x 70 cm formats on our site. If you are interested in larger formats, please view the original works on display at Les Galeries Bartoux.

Are limited art prints hand painted?

No, these are high quality art prints, signed and numbered by the artist. Only original works are unique and hand painted. These can be found at Les Galeries Bartoux.
View full details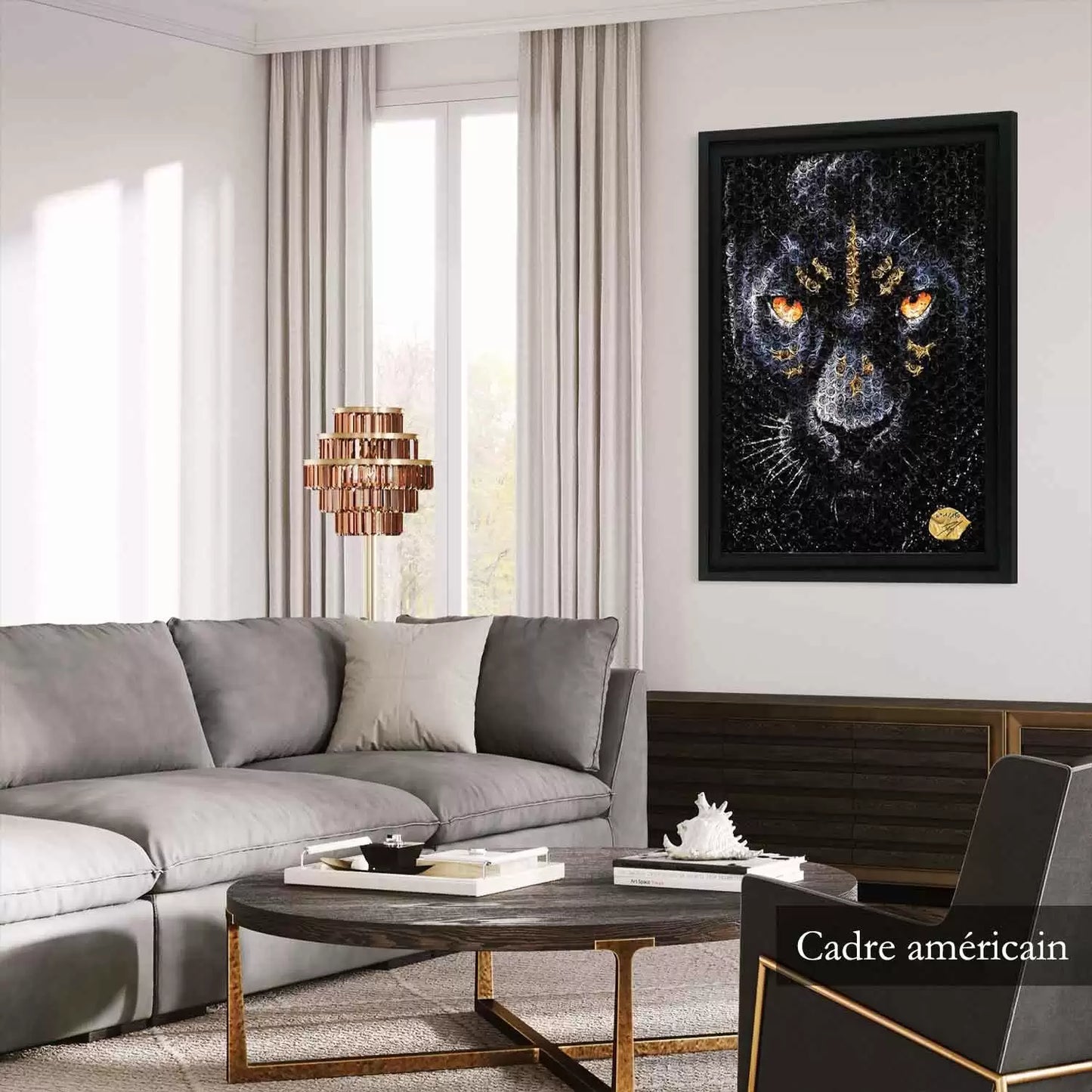 Magnifique création WHO LET THE DOGS OUT !
Je viens de recevoir cette édition prestige :
WHO LET THE DOGS OUT .
Magnifique création !
Celle-ci est ma première acquisition et je pense pas ma dernière.
Bravo à Julien Durix.
Fan de picsou
À la maison nous sommes fan de picsou . Après avoir acquis plusieurs œuvres de Durix nous avons donc succombé pour cette énième affiche , installée dans notre salon, à côté de BD et objets de collections de la bande à Picsou
Marvel vs DC
Les œuvres trônent fièrement dans le bureau de mon mari.
Des détails incroyables, un style remarquable entre 1000. Nous sommes absolument fan de l'artiste et collectionnons les œuvres au fil de l'eau. Hâte de découvrir la suite 🙂